ACGA 2018 Convention, Atlanta GA

August 1-4 at the Crowne Plaza Perimeter Hotel
Chairs: William & Lynda Randolph
---
Latest Convention Items:
---
"

Cut Glass of the Unger Brothers

", new 2018 ACGA Catalog Reprint -
Members may order now for the best price
---
Online Registration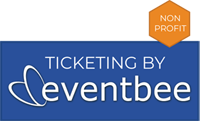 Important Convention and Membership Renewal Information from Bill Evans, ACGA Executive Secretary:
From April 2 - 4, 2018 I made a mailing containing the annual Spring Mailer forms and notices to the full ACGA membership. The forms include: a cover letter, appropriate Renewal and Profile Update forms, the Annual Ballot and ballot biographies, the Convention Registration and Convention Tours forms, the Donation Opportunities and Acknowledgement forms, and the annual New Catalog Pre-Sale Order form and 2017 Financial Report.
For those of you who have renewal months in April (36), May (182), or June (127), your renewal notices were included in the Spring Mailer to avoid duplicating postage costs. Your due dates have not changed, but you can return your renewal payments any time before your normal due date to receive appropriate credit for your next year of membership. Combining your other purchases (convention, new catalog) or donations with your dues will not affect your monthly renewal dates, which will just be advanced one year. Life Member (110) and Honorary (5) Member Profile Updates and Hobstar Service Forms were also included in this mailing. Life& Honorary Members must complete and return the Profile form annually.

To obtain cheaper prices or have your actions count, please plan to meet these important due dates:
June 18, 2018 for the ballot to be returned;
June 30, 2018 for the New Pre-Sale Catalog Order Form to be returned to receive the Pre-Sale Price;
June 30, 2018 for Life and Honorary Member Profile Update and Service Forms to be returned;
July 8, 2018 for Crowne Plaza Atlanta Perimeter Hotel reservations to be made to receive the room block rates;
July 14, 2018 for Convention registrations to be made to receive the Early
Registration Prices.

I prefer to communicate by email; however, if you need to contact me by letter or phone I have provided my mailing address and cell phone number below. Please, if you call, leave a message if I do not answer, and I will promptly return your call.
Bill Evans
POB 1147
Elizabeth, CO 80107-1147
Cell Phone: 303.946.3816
Email address: acgabill@gmail.com
Convention Program
The schedule of topics, activities and speakers will be posted soon. All members will receive an email notification when this information is posted here.
Visit Atlanta - Official Atlanta City Guide
Citypass - Save on Atlanta attractions